White Hart Lane – the world famous home of Tottenham Hotspur. Undoubtedly one of the most famous grounds in, not only Britain, but in the world. Over the years, many fans have seen the 'glory of the cups at White Hart Lane', from the UEFA Cup in 1984, to more recently the League Cup in 2008.
Not only has White Hart Lane seen some of the best trophies in football, but also some of the most talented and gifted players; Jimmy Greaves, David Ginola, Paul Gascoigne and Gareth Bale, just to name a few.
Spurs have always been known to play an exciting brand of football. Face paced, brilliant passing and solid at the back is the bare minimum the fans at the Lane demand, and have been demanding since Spurs made in their home back in 1899.
With fans this passionate, players that good and coaches such as Bill Nicholson to match, success was always inevitable at the Lane. Here are some of the most memorable moments in our famous old White Hart Lane.
Tottenham Hotspur 9-1 Wigan Athletic – 22/11/2009
A game that had absolutely everything. Jermain Defoe scoring five goals, a David Bentley free kick, a Peter Crouch header and even an Aaron Lennon goal!
Records were broken while new ones were set by Tottenham. The only other team to score nine goals in one match was Manchester United. Defoe set his own records that night as well. On a night where Defoe could do no wrong, he slotted five, yes five goals past Wigan goalkeeper Chris Kirkland. In doing so, he became only the third player to score five gaols in a game after Andy Cole and Alan Shearer.
White Hart Lane had never seen a score line so gigantic in the Premier League. However, Tottenham's biggest win came against Crewe in an FA Cup tie, with the final score ending 13-2.
The absolute stomping of Wigan came in a very significant season for the Lilywhites purely because of their qualification into the Champions League. This was the first time that Spurs had qualified for footballs greatest club competition. Many, many more long lasting memories came from this Champions League campaign.
A perfect attacking display, an almost perfect defensive display, could the fans at the Lane have asked for much more?  A memorable game for any fans that got the pleasure to watch it live, or even on Match of The Day hours later.
Tottenham Hotspur 5-1 Arsenal – 22/01/2008
Scoring five goals against any team is special, but against Arsenal the feeling is amplified 10 fold. The tie was not just any game against the North London neighbours, there was a place in the 2008 League Cup Final up for grabs. As any Spurs fan will know, all the weeks surrounding this fixture are just full of nerves. Not excited, not looking forward to it — just scared.
To put two or more past your arch rival is brilliant, but to slot five past their defence is unbelievable. Tottenham were 2-0 up by the half time break and goals from Keane, Lennon and Malbranque sealed one of the most famous victories at White Hart Lane. Under the flood lights in North London, its fair to say this game could not have been more special.
An overall perfect performance from the Lilywhites, one that will be long lived in both the history books and in the minds of all Spurs players and fans.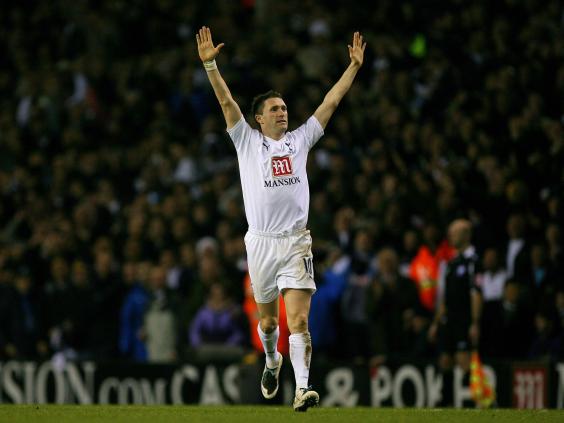 Tottenham Hotspur 5-3 Chelsea – 01/01/2015
When Chelsea visited 'three point Lane' on New Years Day 2015, Pochettino's Lilywhites took apart Mourinho's Blues on a very memorable night in north London.
Chelsea came into the game cruising at the top of the Premier League table, but goals from Harry Kane (x2), Andros Townsend and Nacer Chadli topped off an incredible night for all Spurs fans.
It's not everyday we get to see Chelsea on the back end of conceding five and getting outplayed as much as they did on the night, but to be the team to thrash them and Mourinho the way that we did was something that will always be remembered and cherishing.
Tottenham Hotspur 3-0 Manchester United – 10/04/2016
This one was special. A first win over Man United at the Lane since 1996. The United team bus may have been half-an-hour late, but Spurs made the wait worth it. Spurs fans went into the game knowing a win was needed to keep the pressure on Leicester City at the top of the league – but not many could have expected such an incredible performance.
Three superb goals in six minutes in a fantastic second half from Dele Alli, Toby Alderweireld and Erik Lamela saw the Lilywhites claim their first win over Manchester United at the Lane in 20 odd years. The best thing about it? It could have been more.
For the first time in two decades, Spurs took Manchester United apart at the Lane and it will always be a game that Spurs fans will have fond memories of.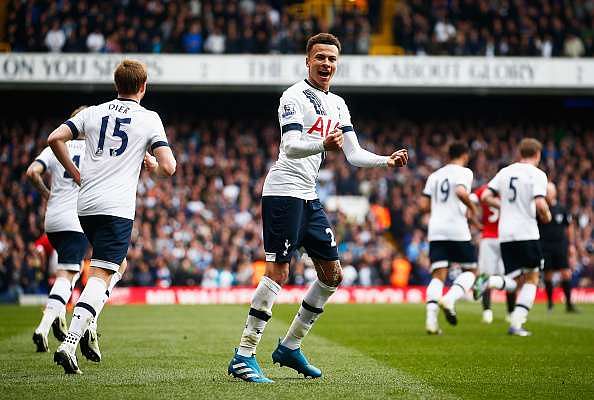 Tottenham Hotspur 3-1 Inter Milan – 02/11/2010
To some, if not all Spurs fans, this was definitely the biggest and most special game played at White Hart Lane. European nights at Tottenham were special, they had an added edge about them. As a fan, you knew if you had the luck to get a ticket, you were going to be treated by the boys in Lilywhite.
As the teams lined up for kick off, I'm positive you could hear the fans singing "Oh When The Spurs Go Marching In!" from the other side of London. The Lane was literally rocking, it was a truly special display from not only the players on the pitch but the loyal fans in the stands. Honestly, one of the best atmospheres the country has ever seen.
A team filled with stars like Gareth Bale, Luka Modric and Rafa Van Der Vaart always treated the White Hart Lane faithful and they certainly did not slack on this European night. Inter Milan, one of world footballs greatest (and holders of the Champions League) turned over by a 21 year old boy from Wales. Who would've thought?
Although he didn't get on the score sheet, Gareth Bale was the true match winner for Tottenham. Two assists, brilliant assists at that, cemented his place as one of the worlds top players. It would be hard to fault Bale's performance, especially after it put Spurs in pole position to finish first in the group.
It's a shame White Hart Lane didn't see many more Champions League nights after this special display – they were truly a spectacle to behold.
Tottenham Hotspur 2-0 Arsenal – 30/04/2017
The last ever North London derby at White Hart Lane – pretty big right? It was set up to be a brilliant game right from the word go; not one seat left unattended, Tottenham in great form and Arsenal going through a rough patch.
Although the Lane may have been missing a corner, the atmosphere certainly didn't make it feel like that. The place was rocking from even before the match. It was probably the best atmosphere I've ever seen. Every single stand at White Hart Lane was deafening.
Every single chant. Every single minute. The proper atmosphere the fixture deserved. We all knew that a win would finally put an end to 'St Totteringhams day' and it looks like the players knew that as well. It was special from the 1st to 90th minute. Deservedly, Spurs came out with the 2 – 0 win over Arsenal. Tottenham looked well drilled, determined, physically and mentally prepared for the match. The same can't be said for the noisy neighbours down the road!
It didn't even stop at the refs final whistle. Fans stayed in the stands chanting on Poch and his team. "We've got Alli, Dele Alli" reverberated around the streets of Tottenham; pure jubilation. It's fair to say the last North London Derby at White Hart Lane was everything the fans were hoping for.
White Hart Lane has been special this year. Nothing like any fan has ever seen. 2 – 0 wins over; Man City, Chelsea and Arsenal sum up what the Lane's been like this season, a fortress. The season this great stadium, with so much history and passion built into its foundations, has deserved for so many years.
It's sad to be leaving the Lane, so many great memories have been made there. Even weddings have been held at White Hart Lane, now that's dedication. Although we all may love White Hart Lane, we also know that it's the right thing to be moving onto bigger and hopefully better things.
Although we're moving to Wembley next season, we'll soon be back to our roots at White Hart Lane with one of the best stadiums in the world. World class facilities accompanied with world class players.
The future looks bright, very bright.